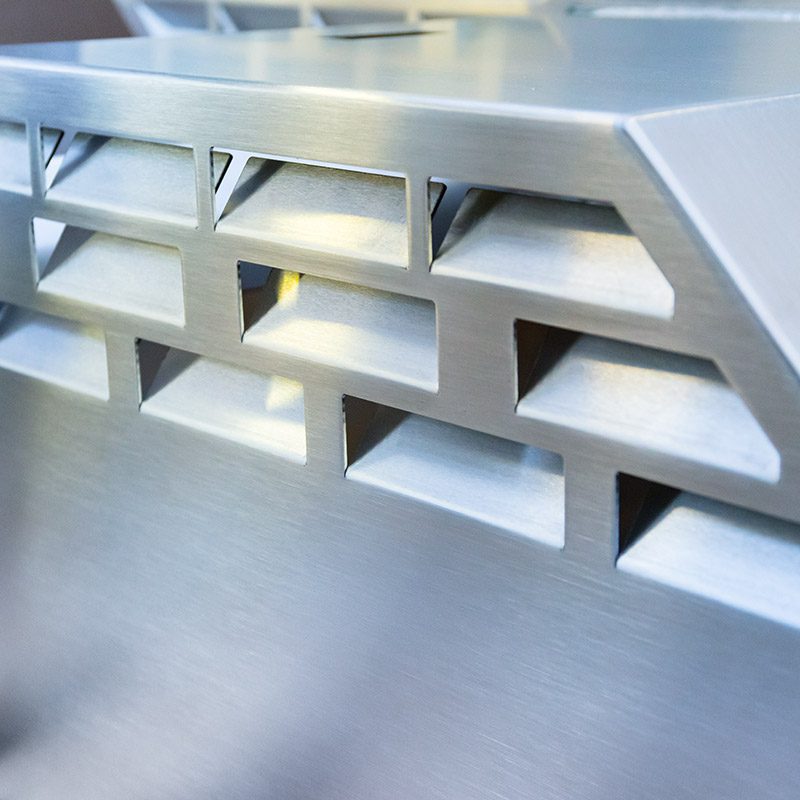 At Metal's we specialize in the production of semi-finished products and complex assemblies made of stainless steel for medium and large companies. We serve different industries, from catering to packaging. 
Punching is one of the first manufacturing processes of our industrial cycle. Our punching plant is equipped with a 59-tool revolving turret including two multi-tools. An angular shearing and automatic stacking phase are also provided in the same processing cycle, in order to simplify production logistics.
Many of our processes are automated. The punching service is numerically controlled 24 hours non-stop and entirely managed by our technical department. We can carry out any type of deep drawing with a depth not exceeding 20mm and thickness ranging between 0.6mm and 3mm, both for stainless steel and iron processing.