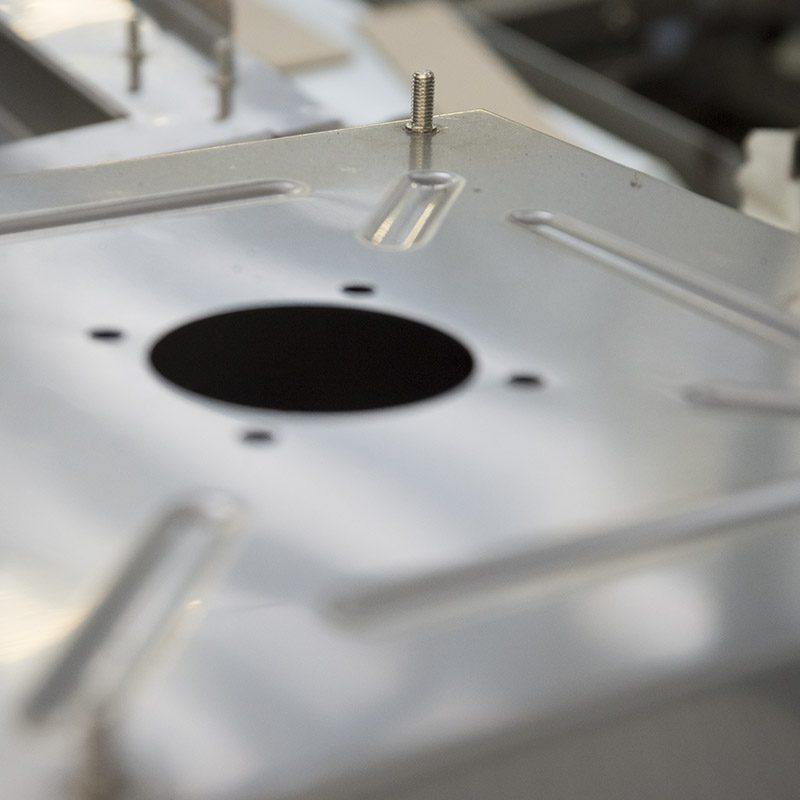 At Metal's we manufacture semi-finished products and complex assemblies made of stainless steel for medium and large companies operating in different fields, from catering to packaging. Molding is one of the manufacturing processes of our industrial cycle.
In this phase we use hydraulic machines and mechanical machines with pressing power of 1000t and up to 400t respectively. Together with you, we design specific molds for the job, in order to optimize costs and harmonize the whole process.
Our processes are mainly automated: our plants work 24/7 to guarantee speed, precision and the least possible waste.