For over 30 years we have met your needs
We are a dynamic company, established over 30 years ago, operating at both domestic and international levels. From the moment we were founded, we have produced complex assemblies, mechanical parts, semi-finished products pieces and components in stainless steel for a wide range of sectors.
Over the years, our experience has helped us understand how to react rapidly to market changes and how to increasingly specialise, developing a structured service that means we can meet our customer's needs quickly.
We transform problems into solutions
Every day, we check the feasibility of each project that we face, we analyse it in detail and we implement it with the objective of optimising the production times and costs, meeting our customer's needs efficiently and providing high quality solutions and services.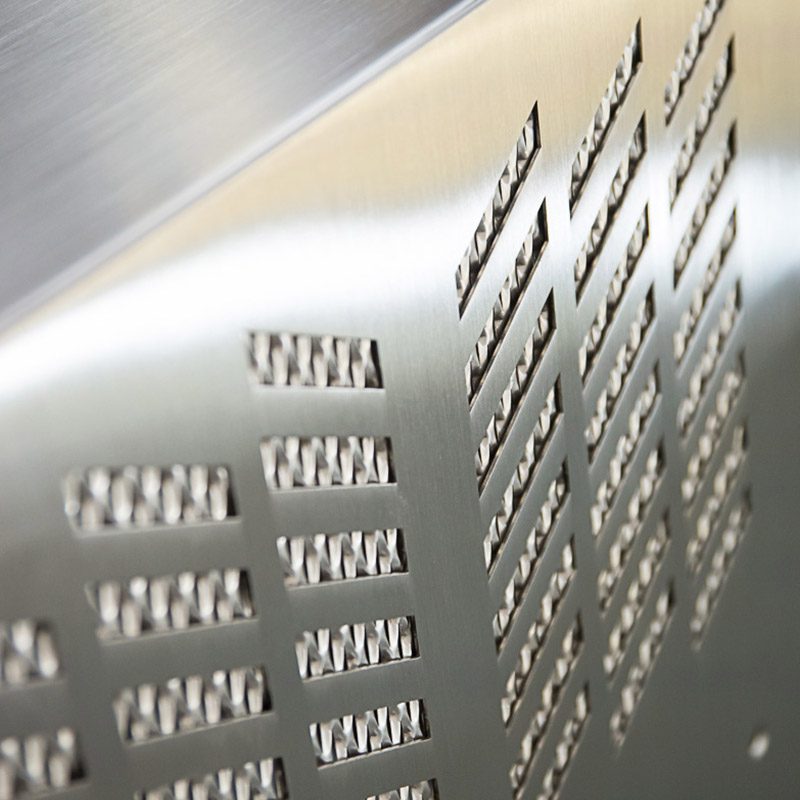 Technology and organization
In Metal's, there are no barriers, just opportunities for growth. This is because we can count on our pool of advanced machines and our operators who are always up to date on the latest technologies available.
In addition, an efficient and tested organisation allows us to be able to respond to any request rapidly and to guarantee that even the most complex of shipments reaches its destination within 4 weeks at the latest.
Certified quality control
Guaranteeing an always impeccable product and improving our services every day are not easy tasks but we know that they are essential. That is why we perform detailed checks at every phase of production. Our quality management system was awarded ISO 9001 certification in 1996 and has been compliant with all the subsequent revisions. What's more, at Metal's, we are convinced that a direct relationship with our customers is fundamental in order to improve our products and services and that an exchange of feedback and information is essential at every stage, from design to delivery.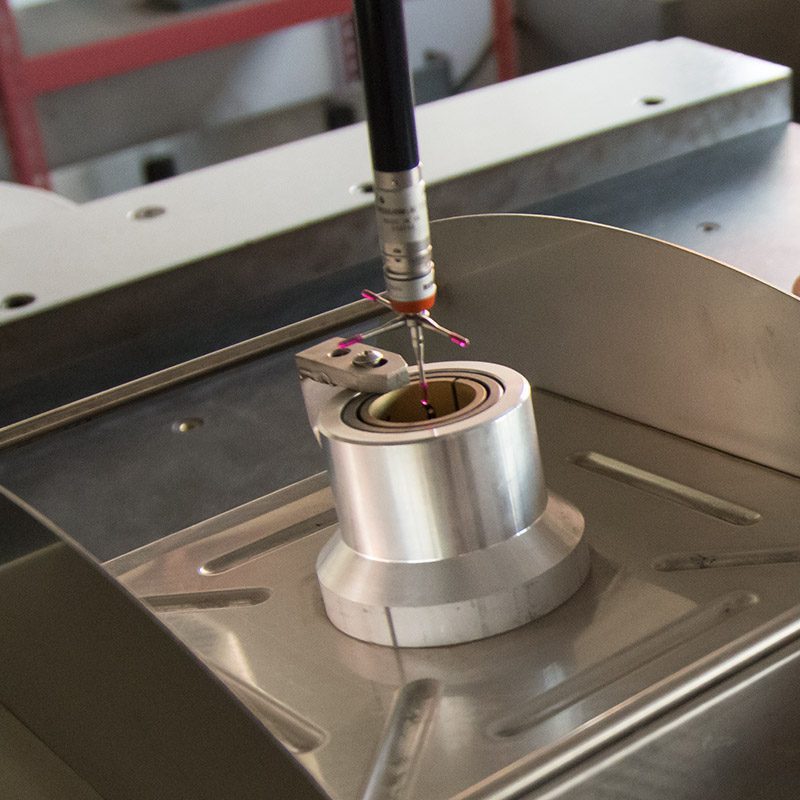 Our commitment to respect the environment
The future of our planet is something that is close to our heart. And that is why we are working ever harder to save energy, by using ever more efficient machinery and by installing solar panels so that more of the energy we use comes from renewable sources.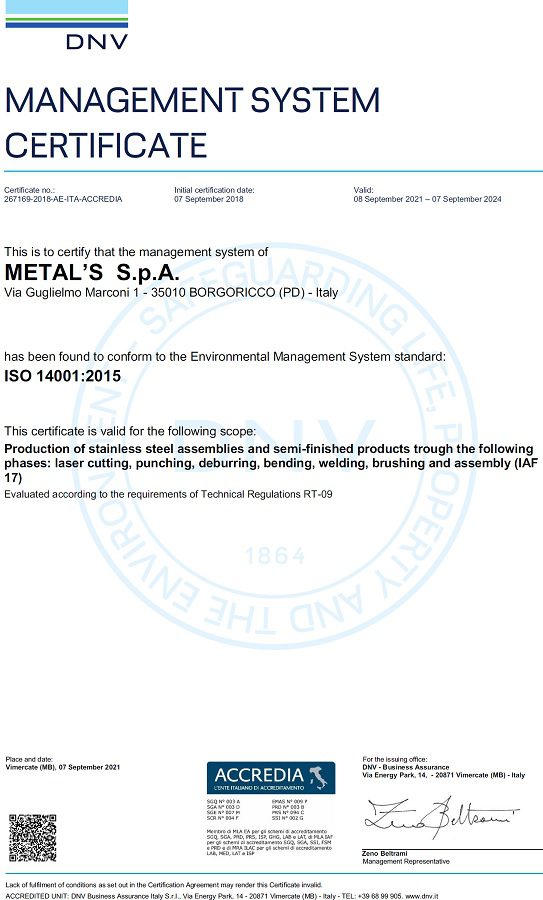 Metal's has implemented an environmental management system in compliance with the guidelines provided by ISO 14001 in order to ensure a constant control of the impact our activities have on the environment, systematic research into continuous, constant, effective and, above all, sustainable improvement.
Workplace safety is fundamental
At Metal's, we believe that it is essential that work be carried out in a safe and healthy environment. Being ISO 45001 certified is not mandatory but is the result of the company's voluntary decision to implement and improve its occupational health and safety management system.
Our Quality, Environment and Safety Policies are available upon request.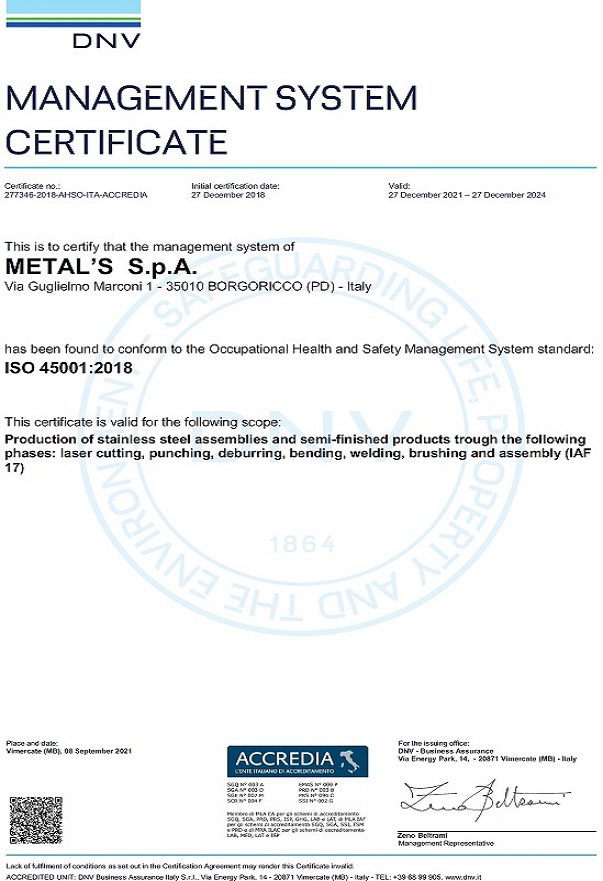 SUBSCRIBE TO OUR NEWSLETTER
Stay up to date on the latest Metal's news